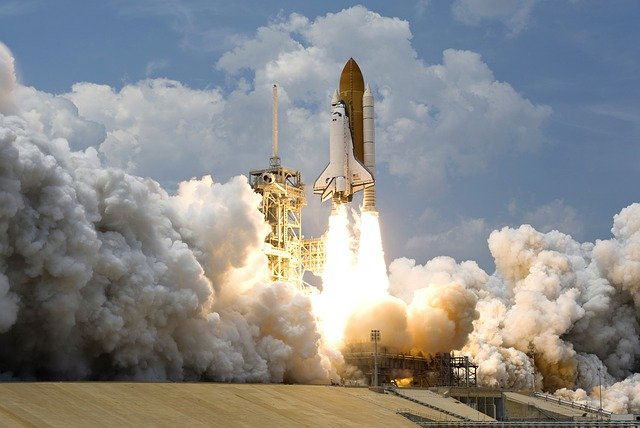 COUNTY DATA
County Seat: Titusville
Foundation Year: 1,844
Total Square Miles: 1,015
2018 Population: 596,849
People/Square Mile: 587
65 years 2018: 596,849
Population 25 to 64 years old: 50.84%
Population 65 years and older: 23.68%
ECONOMY, 2018
Gross Domestic Product (GDP): $23.4 B
Workforce: 276,558
Unemployment rate: 3.50%
Brevard County
Brevard County, located on the east coast of central Florida, is known to many residents as the Space Coast for its ties to NASA and the Kennedy Space Center. The county is located just 35 miles east of Orlando and home to the cities of Titusville (seat of county government), Viera, Cocoa, Cocoa Beach, Melbourne, Palm Bay, Rockledge, Satellite Beach, Merritt Island, Palm Shores, Malabar, Indialantic, and Indian Harbor Beach.
Not only is the Kennedy Space Center the starting point for space exploration and rocket launches, it is more interactive than a museum, more inspiring than a science center, and more authentic and educational than a theme park offering its visitors a mix of thrilling simulators, impressive attractions, behind-the-scenes tours, interactive exhibits, larger-than-life 3D space movies, and space rocket launch viewing opportunities.
For sports lovers, Brevard boasts excellent public golf courses at affordable prices. and Space Coast Stadium, the proud home of the Manatees platforms, local minor league baseball team. In addition to hosting the Manatees, the stadium is also the site of spring training for the Washington Nationals. Some other great outdoor activities include; boating, jet skiing, boat rides and aerial, parasailing, fishing, diving, surfing, eco-adventures, kayaking, horseback riding and visits to the Brevard Zoo and Forever Florida.
Likewise, antique sales, farmers' markets, art festivals and street parties are the pride of many downtown districts from Titusville to Port Canaveral and the UAE. Gallie to Melbourne. In addition, there are several shopping centers scattered throughout the County that compete with each other in terms of prices and amenities.
When it comes to health services, Health First is the largest health care provider in the county. It consists of three not-for-profit hospitals: Cape Canaveral Hospital in Cocoa Beach, Holmes Regional Medical Center in Melbourne, and Palm Bay Community Hospital. In addition to hospitalization, services include outpatient centers; the only trauma center in the county; home care; specialized programs for cancer, diabetes, heart, stroke, and rehabilitation services; the largest medical group in downtown Brevard; three gyms; and Medicare Advantage, commercial POS, and commercial HMO health plans. Health First integrates quality health services with state-of-the-art medical technologies.
Brevard County also provides the community with a variety of cultural opportunities throughout the year. The Maxwell C. King Center features live theater, Broadway shows, and concerts throughout the year, as well as summer children's programs. You can also enjoy exciting entertainment at The Cocoa Village Playhouse or The Henagar Center in Melbourne.
Brevard County is a prime location for business development. It has a qualified labor force, well-developed transport, industrial and logistics infrastructure, as well as a first-class support technology platform. Otherwise, institutions like Harris, GE, NASA and the Kennedy Space Center would not operate in Brevard.
With 72 miles of beautiful Atlantic Ocean beaches, Port Canaveral, the second busiest cruise port in the world; a unique sanctuary in the conservation of wildlife and plants in danger of extinction in the country, a tropical climate throughout the year, cultural activities, educational and recreational opportunities, advanced technological development and family atmosphere, the Space Coast offers excellent options for those who want to invest or live in Brevard. .
To plan any business initiative in the County, visiting your chambers of commerce for guidance proves to be an excellent one. The Chambers can help new, existing, or expanding businesses develop strategies to tackle tough challenges, increase productivity, and understand the ever-changing issues affecting business and the community. At the Brevard Chambers of Commerce, entrepreneurs will get reliable information and referrals on local issues.
What we know about Brevard's Rolling Thunder Ride for Freedom in Merritt Island this weekend
Promote your business in Brevard!
Search for real estate in Brevard County
In the search engine that we present in this section you will find information related to the sale/lease of residential real estate listed in the information system of the Association of Realtors®.