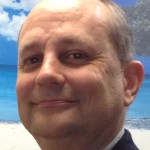 Brian Rogers He is, above all, a good person. What's more, Brian is an outlier who sails through the waters of our materialistic society with the sails of charity and compassion always hoisted. Attached to his values, Brian has developed several prosperous companies and at the same time has forged under his generous shadow a beautiful family of solid moral principles.
After his experience as an entrepreneur in Texas and Mexico, Brian decided to get into the real estate business. As a result of his many years of efforts in El Paso, Texas, Brian was honored several times with the Best Producer Award from the local Association of Realtors.
Currently, to our privilege, Brian shares responsibilities with our International Business Group team, where we admire him for his professional skills as an efficient business broker and as an experienced Realtor.
Tel: (305) 351-7766
E-mail: info @negociosenflorida.com
Return to Our Team