The Valuation Group, Inc.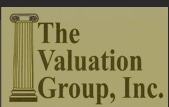 The Valuation Group, Inc. is a full-service economic consulting firm with the experience to deliver solutions to its clients' most complex economic challenges with confidence, convenience and success. They are specialized in valuations of patents, copyrights, companies, economic sectors, minority stakes in companies, and have calculated damages in numerous areas. If you need to finance, refinance, bequeath, buy, sell, merge, insure or re-insure your business or other intangible asset, The Valuation Group, Inc. has the right appraisal and advisory services.
Robert Bueso has more than 29 years of experience in the valuation of intangible assets, as a principal associate in the economic consulting company The Valuation Group, Inc. He has performed numerous appraisals and advice for his clients in the sale of real estate and businesses.


---
Disclaimer: The companies displayed on this website provide guidance information, and it does not constitute the provision of legal advice, tax advice, accounting services, investment advice, or consulting professionals of any kind. The information contained herein should not be used as a substitute for consultation with competent legal, tax, accounting and other advisors. Before making any decision or taking any action, you should consult with a professional who has received all pertinent data relating to your particular situation. The information in this document has been provided "as is" without warranty or guarantee of completeness, accuracy, and timeliness of the information, express or implied, but not limited to warranties of performance, merchantability, and fitness for a particular purpose.