La tennis star Novak Djokovic, 16 times Grand Slam champion, I buy a unit in the new Eighty Seven Park condominium in Miami Beach for $5,77 million.
By Miami Diario Newsroom
Unit 901 was sold by 8701 Collins Development, a joint venture of developers Terra, Bizzi & Partners Development, Great Eagle Holdings, and New Valley LLC, and Universe Collins Investments, managed by Edoardo Artaldi in Monaco. Artaldi is Djokovic's longtime manager.
The developers announced in 2017 that Djokovic, who hails from Serbia, had signed a contract for a unit at Eighty-seventh Park, but did not disclose the price. The condo has three bedrooms, 3,5 baths, and a wrap-around balcony.
"I was inspired by the unrivaled level of service, the exclusive access to the park, the in-house botanist and the panoramic views of both land and sea," Djokovic stated in a press release at the time. "All of this provides the perfect lifestyle for me and my wife Jelena."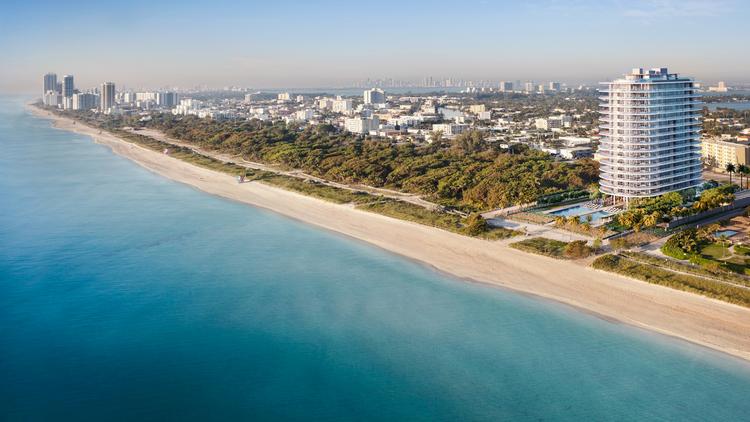 Douglas Elliman is the listing broker for Eighty Seven Park.
Located at 8701 Collins Avenue, Eighty Seven Park has 66 units on 18 stories. It was designed by the Pritzker Prize-winning architect Renzo Piano.
The most expensive unit at Eighty Seven Park is a penthouse listed for $68 million.
Djokovic is currently the number 2 ranked player in the ATP. His earnings in 2019 from ATP events were $13,37 million, not counting his considerable income from endorsements and merchandising.
He is the third most important player of all time with 275 weeks as the number 1 in the ATP ranking. He is also third all-time with 16 grand slam titles, including two in 2019.
Other tennis stars who have homes in South Florida include Serena Williams, Venus Williams, and Caroline Wozniacki.
Source: BizJournal
You may also be interested: