Contact the Immigration Lawyer
The immigration attorney will guide you so that you achieve an adequate immigration status to carry out your activities in the United States. At Business in Florida we have a multidisciplinary team ready to help you with your life and investment projects in Florida.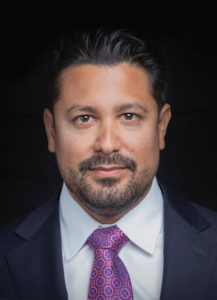 Fernando Franco – Immigration Lawyer
Miami
Fernando Franco is the founder of Franco Immigration Law Group, a firm that has represented a multitude of clients in the processing of their work visa applications and investor visas, including E-1/2, L-1, H-1B, Chile H-1B1, TN, EB-1, EB-2, among others. The firm has significant experience in various other sub-areas of immigration law such as family-based petitions, consular matters, and naturalization.Dr. Franco obtained his law degree from the Universidad del Norte de Colombia; his doctorate in law at the Nova Southeastern University (mention Magna Cum Laude); and Master of Laws at the University of Miami.Thanks to the academic credentials obtained, Dr. Franco has been admitted to practice law in Florida, New York and Colombia. Additionally, Attorney Franco is qualified to act before the US Federal Courts such as the United States District Court for the Southern District of Florida as well as the United States Immigration Court. Similarly, Dr. Franco is empowered by the Superior Council of the Judiciary to act before the courts of the Republic of Colombia.
Fernando Franco
268 Alhambra Circle,
Coral Gables, FL 33134.
Phone: (786) 724-0900
robertofuentes@francolawfirmpa.com
Natalia Fridman – Immigration Lawyer
Miami Florida
Natalie Fridman She is an immigration attorney and a member of the New York State Bar Association (NYSBA) and the American Immigration Lawyers Association (AILA). In 2005 she received an LL.M. from the University of Miami School of Law, with a special emphasis on immigration law. In 2001 she obtained her law degree with a specialization in international law from the University of Buenos Aires.
Since the beginning of her legal practice, Natalia has specialized in advising numerous businessmen and professionals in obtaining their visas to work, invest and reside in the US. Her solid academic background was complemented by internships at Kurzban Kurzban & Tetzeli , PA, and MTV Networks Inc.
The professional prestige accumulated by Dr. Fridman has stimulated several companies and institutions to invite her to participate in talks and conferences on immigration to the US.
Natalia's dedication to service has earned her the admiration and respect of a large number of people who have benefited from her efficient professional services and who now reside in the US.
Natalia speaks Spanish, English and German fluently.
Natalie Fridman
Phone: (305) 249-1202
natalia@fridmanlaw.net
11900 Biscayne Blvd. #803, Miami, FL 33181
Miami, FL 33181
fridmanlaw.net
Romy Jurado, Esq. Immigration and Business Lawyer.
Miami Florida
Romy Jurado, Esq. She is a brilliant legal professional originally from Peru. Romy herself moved to the United States with an entrepreneurial dream of becoming a lawyer and starting her own business. And today, she is living proof that dreams really do come true. As the founder of Jurado & Associates, PA, a reputable business, real estate and immigration law firm, Romy's practice focuses primarily on domestic and international business transactions, with a strong emphasis on corporate matters, stock transfers and assets, business immigration and contract drafting. Romy frequently advises the Consulate General of Peru in Miami on a variety of legal matters related to the United States.
Contact information:
(305) 921-0976
Romy@juradolawfirm.com
jurylawfirm.com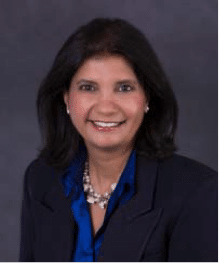 Eulalia (Laly) Salas – Immigration Lawyer
Coral Gables Florida
Eulalia Salas heads the firm's immigration group. His practice includes the preparation of investor visa applications and immigrant and non-immigrant visas, including those granted to individuals with extraordinary ability. Dr. Salas is a lawyer with experience in the areas of immigration, banking, finance, capital markets and foreign investments and is familiar with legal advice in cases of global companies involved in offshore transactions. Dr. Salas speaks Spanish, French and English. She graduated as a lawyer from Universidad Católica Andrés Bello in Venezuela and obtained an LLM from Cornell University. She is registered with the New York and Venezuelan bar associations and is certified as a public interpreter in English by the Venezuelan Ministry of Justice.
Eulalia Salas
Phone: (561) 389-3912
eulalia@egoavilhorvat.com
2525 Ponce de Leon Blvd. Suite 300
Coral Gables, Florida 33134
www.egoavilhorvat.com
Carla Anzaldi – Immigration Lawyer
Miami Florida
Carla Anzaldi is an immigration attorney and a member of the New York State Bar Association (NYSBA) and the American Immigration Lawyers Association (AILA). She obtained her law degree from Universidad del Salvador, Argentina in 1999. She received her LL.M. She graduated in Comparative Law in 2005 from the University of Miami School of Law with a special emphasis in immigration law and has been a member of the New York Bar Association since 2006. Dr. Anzaldi has been a speaker at several conferences on business immigration (investor and professional visas) and cases involving persons of "extraordinary ability," including musicians, actors, athletes, art directors, copywriters, publishers, photographers, and other aliens of "extraordinary ability." Dr. Anzaldi is fluent in Spanish, English, and Portuguese.
Carla Anzaldi
Phone: (561) 827-661 7
info@helpusvisa.com
11900 Biscayne Blvd. Ste. 803
Miami, FL 33181
helpusvisa.com/
Laura Jiménez – Immigration Lawyer
Doral Florida
Laura Jiménez created an efficient legal office based on solid foundations of professionalism and respect for the ethical and moral values ​​that govern North American society. As an emigrant that she has been, Laura knows very well the ups and downs that foreigners go through seeking to materialize the American dream and therefore her vocation for service to solve the problems of her clients.
Laura was born in Havana and at a very good time she moved to Mexico where she obtained her law degree. After several years of practice, she moved with her family to Miami and received her law degree from Florida International University (FIU).
Currently, Laura is dedicated with care to carry out administrative procedures before the immigration authorities and also to represent her clients before the judicial instances. In summary, the services usually provided by the office refer to the following procedures:
Permanent residence ("Green Card").
Citizenship.
Investor visas, student visas, extraordinary ability visas, fiancé visas,
training and casualties.
Asylum requests.
Defense before deportation trials.
Status adjustments.
consular processes.
Labor certifications.
Family request.
Contact Information
Laura Jimenez
Phone: (786) 319 7074
Email: info@ljimenezpa.com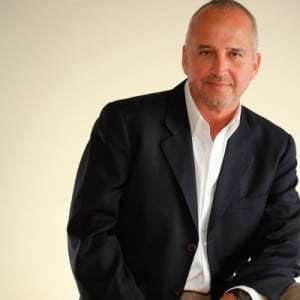 Hans Burgos – Immigration Lawyer
Coral Gables Florida
Attorney Hans Burgos received his law degree from the Pontifical Catholic University of Puerto Rico in 1987 and immediately began working at the US Immigration and Naturalization office under the honors program of the Attorney General's Office (Attorney General).
By 1988, attorney Burgos had already risen to the position of Federal Prosecutor of the Immigration and Naturalization Service of the Commonwealth of Puerto Rico and the US Virgin Islands. Later, in 1990, he held the same position in the states of Florida, New York, Louisiana and Texas, having participated in numerous deportation cases before the immigration courts.
Since 1999, attorney Burgos has dedicated himself to private practice, first, in the firm Burgos & Sosa, PA and then, since 2012, in his own firm, Hans Burgos, PA, in Miami, Florida.
Attorney Burgos is an external attorney for ZP&W, an international firm that is affiliated with renowned law firms in different countries, and is a member of the International Bar Association and the North American Immigration Lawyers Association.
Hans Burgos, has been rated as an "Outstanding" immigration attorney by Martindale-Hubbell® Peer Review Ratings™, publication that rates the best lawyers in the world.
Lawyer Burgos specializes in assisting foreign entrepreneurs, investors, and professionals to obtain the immigration status in the US that best suits each particular circumstance.
Hans Burgos
Phone: (305) 442-1240
hansburgs@me.com
901 Ponce de Leon Blvd. Suite 508
Coral Gables, Florida 33134
www.hansburgos.com
Fernando Martín Socol – Immigration Lawyer
Downtown Miami
Fernando Martin Socol was born in Buenos Aires, Argentina in 1967 and has lived in Florida since early childhood.
During his student years in Miami, Fernando was nurtured by the multicultural nature of a city that unselfishly houses citizens from all latitudes of the planet.
Upon graduating in 1999 from St. Thomas University School of Law with a JD-Juris Doctor degree, Fernando began a commendable professional career.
His time at prestigious North American law firms such as Bratter Krieger and Adorno & Yoss allowed him to perfect his skills in the practice of immigration law in the United States to the point that today he is in charge of his own legal desk: Fernando Socol PA
In addition to being distinguished in 1999 with Florida's Rising Stars in Immigration Law, Fernando has been a speaker on numerous occasions at seminars on how to do business with the US in Venezuela, Colombia, Argentina, Chile and Ecuador.
The management of the Socol lawyer is essentially focused on the creation of individual strategies for foreign entrepreneurs, investors or professionals that lead to obtaining the appropriate immigration status for each circumstance, including the cases of EB-5 visas for investors.
Dr. Socol is an active member of the Florida Bar, the American Bar Association, and the American Immigration Lawyers Association (AILA).
Fernando M. Socol, Esq.
201 S. Biscayne Boulevard, Suite 905, Miami, Florida 33131 USA
Phones:
Office: (786) 272-7100
Fax: (786) 279-0001
Email: Fsocol@businessenusa.com
Skype: fernando.socol
Website: socollaw.com
KAREN B. BARRAGAN MICOLTA
Bogota Colombia
Born in Bogota Colombia on Nov 9, 1980.
Graduated lawyer and consultant in immigration law. She has 15 years of experience and 90% of cases with approval of Colombian visas.
Former Legal Advisor of Migration Colombia at the Eldorado Bogota-Colombia International Airport in 2012.
Certified by the Ibero-American Institute of Law and Economy IILE BECCARIA, in American Immigration Law.
Advisor to large multinationals and companies in te9-0001more migratory.
Company creation
Bank portfolio opening
Regularizations and Nationalizations
Tourist, business and family visas.
I have nationalized public figures in our country such as Coraima Torres and Omar Perez, among others.
Telephones: +57 313 2505292
Email: barragan.mconsultores@gmail.com
Professionals on this website provide guidance information only, and do not provide legal advice, tax advice, accounting services, investment advice, or professional consulting of any kind. The information contained herein should not be used as a substitute for consulting with legal, tax, accounting or other competent advisors. Before making any decision or taking any action, you should consult with a qualified professional who has received all the pertinent information related to each particular case.