Franchises available: Jewelry
The following Jewelry franchise information is in English. If you have any questions or require our assistance, do not hesitate to contact us at info@negociosenflorida.com.
Click on the image for more information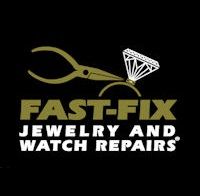 A large industry that generates over $30 billion combined annual revenue, businesses that sell these accessories comprises of both large department stores such as Wal-Mart and small, specialty businesses that may focus on watches or gold and diamond pieces - rings, bracelets, pins and necklaces. Because of the large financial investment that can take place with many pieces, many franchises such as FAST-FIX, which is found on the VR Franchise Showcase, offer both jewelry and watch repair services.
---
Paramount Residential Mortgage Group (PRMG) has been a leader in mortgage banking for more than a decade and ranks among the top 25 independent mortgage lenders in the nation.
PRMG is a company that enjoys a robust technological base that allows it to provide personalized service to customers. As a lender and direct servicer, PRMG has the ability to find the best possible financing and refinancing scenarios.
Today, PRMG is licensed in 48 states in addition to Washington DC and by the US Department of Housing and Urban Development (HUD) with strategically located branches and operations centers throughout the country, supported by 1,500 employees. It offers a wide range of Jumbo loan products, FHA, VA, USDA and conventional. PRMG is a direct issuer approved by Ginnie Mae and seller and authorized administrator of Fannie mae.
In addition, PRMG contributes to the social purposes of various communities by giving donations and developing charitable works through its non-profit 501(C)3 foundation, PRMG Cares (www.prmgcares.org).
Similarly, we have several allies in the areas of immigration, taxes and accounting, financial services, valuations and other areas of management.
After having worked intensely in the South Florida market, our team has managed to earn a position of excellence in the preferences of the local and international public it has served. So if you want to buy a going concern or franchise, buy or rent an industrial building, office or commercial space, or if you need the services of a management consultant specializing in small businesses, don't hesitate to contact us. You will feel the pleasant sensation of being in the hands of experts who are aware of the importance of placing your investment resources or the future of your family in the state of Florida.