Available Franchises: Automotive Products and Services
The following information about Automotive Products and Services franchises is in English. If you have any questions or require our assistance, do not hesitate to contact us at info@negociosenflorida.com.
Click on the image for more information
Since 1998, we have been providing expert maintenance and repair, including mandatory Department of Transportation (DOT) maintenance, on a wide variety of commercial fleet vehicles. Franchises work within our superior operational system and share in the excellent reputation we have earned.
---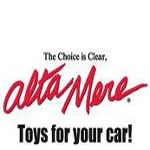 Since 1993 with 20 Units, Alta Mere is America's largest automotive aftermarket accessories and window tinting franchise with a large selection of colors, shades, light transmissions, and installations techniques.
---
Auto Driveaway is the only franchised-for-hire motor carrier service in the world and the largest transportation service in the United States. We deliver vehicles of all shapes and sizes to all points in the US, Canada and Puerto Rico. Our customer base ranges from the Fortune 500 companies to the private shipper.
---
Express Oil Change was founded in 1979 by Jim Lunsford in Birmingham, AL. Jim retired in 1996 and sold the brand to the then largest franchisee Ricky Brooks, who is and has been the CEO since that time.
---
MAACO is ranked #1 in its category by Entrepreneur Magazine in its Franchise 500; according to the Automotive Aftermarket Industry Association (AAIA).
---
We haven't re-invented the wheel, we just bring generally expected retail standards to an industry where they've rarely been applied. Competence and integrity are at the heart of the operation. We treat everyone right. We are profitable. And it's our firm belief that integrity leads to even higher profits when operating in an industry where that quality is rare.
---
For more than 40 years, consumers have known to "Bring Your Car to Milex" for complete auto care. The Milex franchise originated as Milex Tune-Up and Brake in 1967, becoming Milex Complete Auto Care in 2006 with 30 Units.
---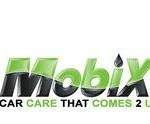 MobiX Mobile Car Care is the next big thing in mobile vehicle care for both residential and commercial clients. The basic idea is to provide mobile auto maintenance service and complete automotive cleaning by expertly trained technicians directly to the consumer.
---
Founded in 1994 with 182 Units. Now is the time to start your own Pop-A-Lock locksmith franchise and become part of our incredibly successful team. We offer you a proven formula for a successful franchise – including a number of Sustainable Strategic Competitive Advantages. It all adds up to an effective and easy to duplicate business model.
---
We have specialized in the maintenance and repair of transmission systems and drive train components.Mr. Transmission provides specialty products and services in virtually every aspect of the automotive aftermarket through five franchise brands and more than 160 franchise brands nationwide.
---
The PIRTEK System began in 1980 in Australia. Coming on the heels of the success in Australia, in 1989, the PIRTEK System was established in the UK where it also became a leader in the franchise world and was named Franchise of the Year.
---
Furthermore, we have initiated an aggressive growth plan to open more centers internationally including countries in Africa, Turkey and the republic of Georgia and domestically in Maryland, Virginia, North Carolina, Ohio, Nevada, California and other areas across the country.
---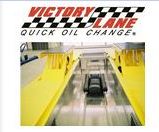 Victory Lane Quick Oil Change is a leader in the quick lube industry. We offer the highest quality of products while keeping costs low for the customer and franchise owner. Our technicians are industry trained and are able to provide preventive maintenance service at the highest level.
---