Available Franchises: Tanning Centers
The following Tanning Centers franchise information is in English. If you have any questions or require our assistance, do not hesitate to contact us at info@negociosenflorida.com.
Click on the image for more information
Automated spa business which allows customers to experience automated day spa treatments affordably, conveniently, and privately, without the need of an attendant (unlicensed therapists)

Services include: facials, massages, skin wellness treatments, nutritional supplements, online nutritional guidance, audio meditation, teeth whitening, oxygen therapy, UV therapy and more
---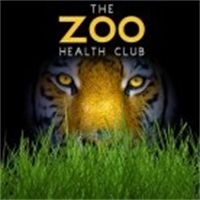 The Zoo fitness franchise offers a proven system with strong marketing opportunities and name recognition. The Zoo fitness franchise business model works by keeping the size of the club in the small to medium range with a low overhead. Our top-of-the-line equipment combined with low monthly dues is a business model that will give you a competitive edge!
---
Blending a relaxing spa with a trendy retail store, Faces365 is a destination for skincare needs. The lobby features cutting edge, botanically-based skincare products, while the spa services keep you looking your best every day with facials, face and body waxing, microdermabrasion and more.
---